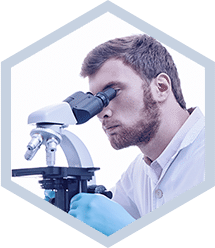 Our commitment
makes the difference!
BIOTEM is certified ISO 9001:2015 and ISO 13485:2016.
Constant improvement of services is a priority for BIOTEM and for each of its employees. Our scientists are dedicated to the analysis, constructive criticism and validation of new and more relevant protocols. The quality approach of BIOTEM thus makes it possible to reinforce the performance of its deliveries. The commitments put in place are reflected in the high success rate that has been recorded for many years and is constantly evolving.
The certifications reflect BIOTEM's desire to always better meet the requirements of its customers by ensuring :
Mastery of design processes

Compliance with regulations

Demanding quality controls on delivered products

Traceability and risk analysis

Respect of delivery times

Optimal project management
BIOTEM IS CERTIFIED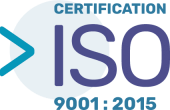 Quality Management System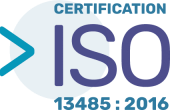 Development, manufacturing and marketing of immunoassays for in vitro diagnostic use

Regulation &
Ethics
In accordance with French and European regulations, BIOTEM is approved by the Isère Departmental Directorate for the Protection of Populations (French Department of Isère) under Article 1 of enforcement of the decree of 1st February 2013 laying down the conditions for the approval and operation of establishments using, breeding or supplying animals for scientific purposes, under number D 38 013 10 001.
BIOTEM Ethics Committee validates the protocols for the production of organic animal raw materials.
BIOTEM is registered under number 103 as of February 1st, 2013